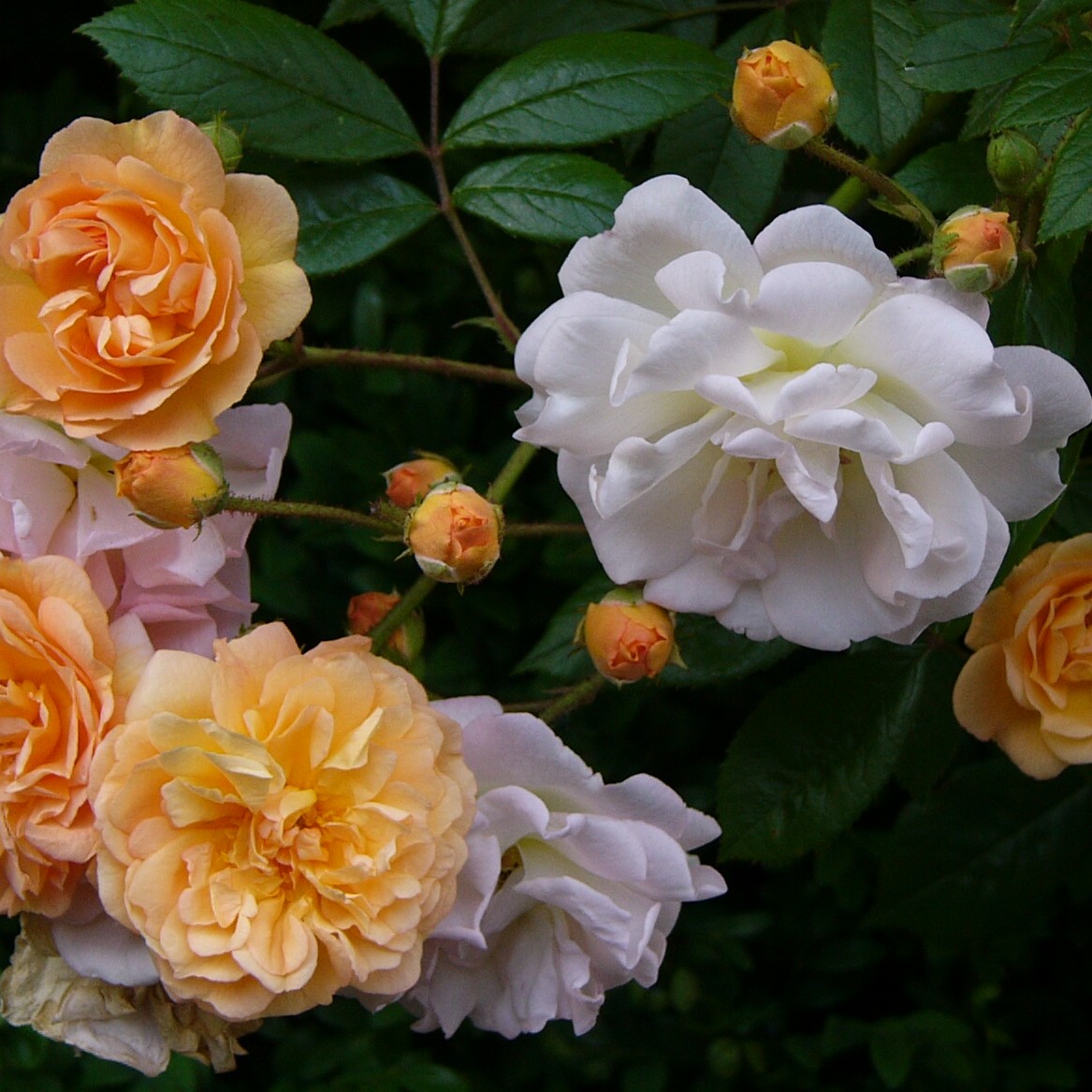 Photogarpher unknown.
Yesterday evening, just as I was on my way to bed I looked through the door window in my kitchen. I have a motion sensor attached to a light just above the door and just when I looked towards where Teodor now rests the lights turned on 🙂 My first thought was Pet Sematary and hes out walking again 🙂 🙂 I could actually not see anything moving, not even the wind but I'm pretty sure it was the neighbor cat that passed the sensor 🙂 🙂
The photo of the rose above, Ghislaine de Félingonde, is what will be planted above Teodor. I've already ordered it and it will arrive in around ten days. The weather will be more wintery next week so I hope it changes back to spring before the rose arrives. It can reach a hight of 1,5 meters (around 4,9 feet). I didn't want something that grew too high because my neighbors don't have that much view from their cottage and I would have removed the little they have if I planted a tree there. I actually ordered two roses just in case one would die because of some mistake from me.
Very little has happened otherwise. We took a walk just after I had come home and today Alma actually behaved really well. A couple of times now I have forced her to walk behind me if she had been too energetic so today when she noticed that I got a bit tired of her she immediately stopped and walked behind me instead. Ok not for long but she does really try now 🙂 
I found the photos I deleted yesterday, the ones taken on my way to work with my little car camera. They are no masterpieces but they are at least showing something different than our usual route when we're out walking. Alma and Albin are at the moment playing in my bed. It does sound as if they are trying to kill each other but I can see tails wagging every now and again 🙂 🙂 🙂 
I think it is time for a cup of tea and then doze off in front of the tv 🙂
Have a great day!